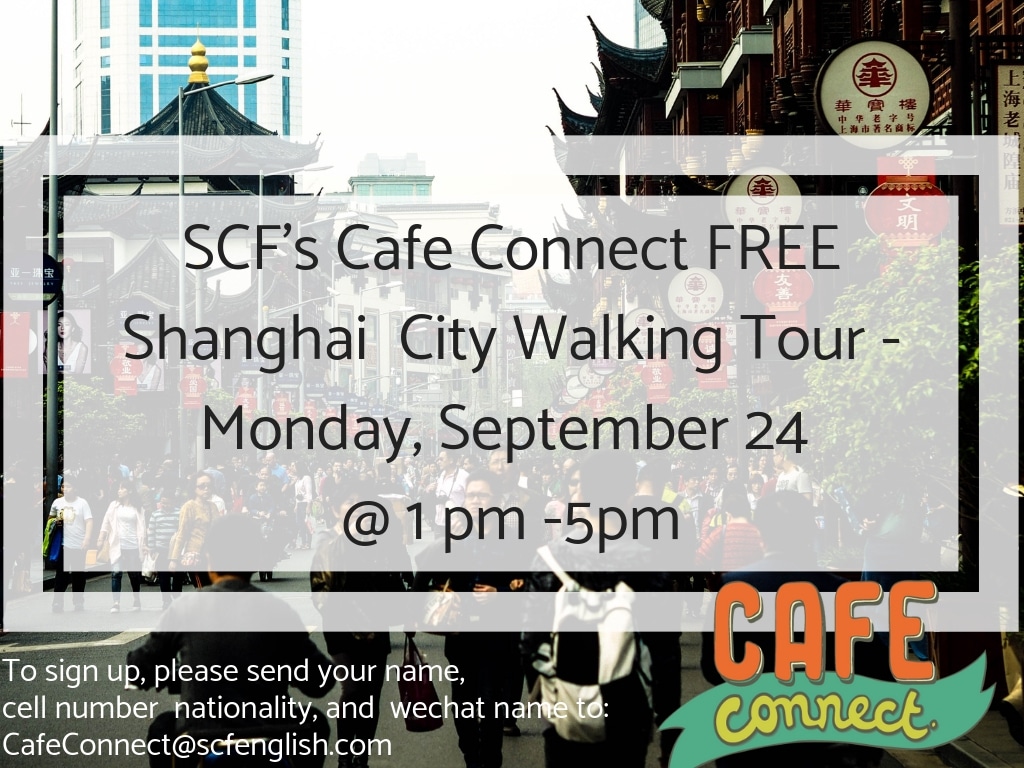 FREE Shanghai Walking Tour
Welcome to join, SCF's Cafe Connect FREE Shanghai City Walking Tour – Monday, September 24 @ 1 pm -5pm. Mid Autumn Festival Holiday.
Everyone is invited to join the Cafe Connect Team on a walking tour as we explore the hidden treasures of Shanghai Old Streets in the HongKou district.
A fun afternoon with the SCF Community…..meeting new friends while leisurely strolling through the back streets of Shanghai, discovering historical sites, Galeries, wet markets, parks, taking pictures, fun activities, meeting the locals and an opportunity to spread some love.
Afterwards, we can enjoy an optional dinner together.
To sign up, please send your name, cell number nationality, and wechat name to: CafeConnect@scfenglish.com
Invite a friend! Sign them up.
Share This Story, Choose Your Platform!