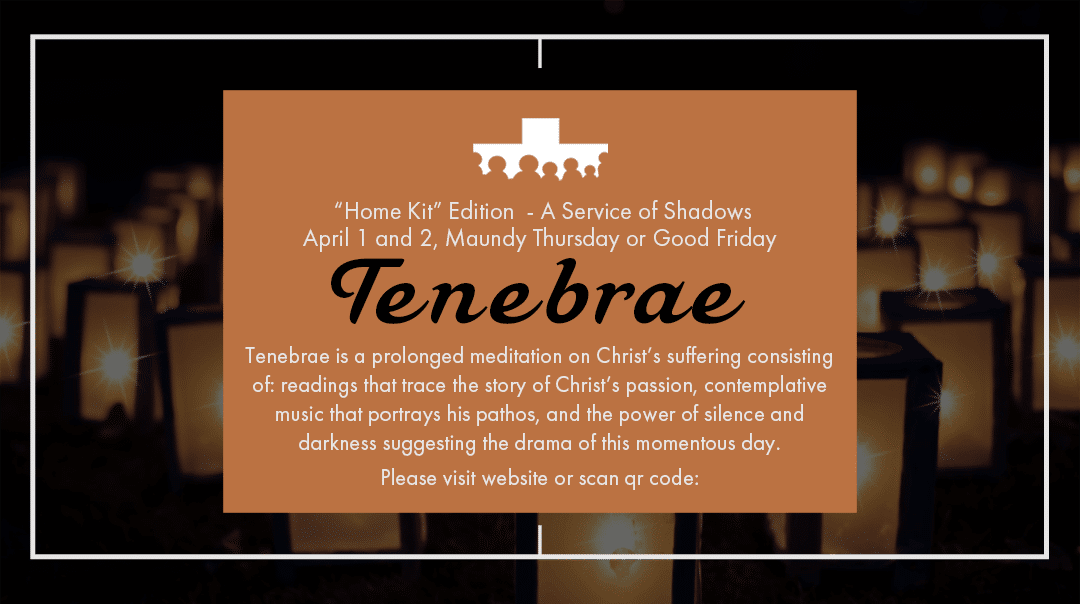 Tenebrae "Home Kit" Edition – A Service of Shadows
The service of Tenebrae, meaning "darkness" or "shadows," has been practiced by the Church since medieval times. Once a service for the monastic community, Tenebrae later became an important part of the worship of the common folk during Holy Week (typically held on Maundy Thursday or Good Friday, April 1 and April 2).
As lights are extinguished, we ponder the depth of Christ's suffering and death; we remember the cataclysmic nature of his sacrifice, and through the return of the small but persistent flame of the Christ candle at the conclusion of the service, we anticipate the joy of ultimate victory.
With the limitations in gathering as a big group, we are encouraging you as a Community Group or as a group of friends to run your own Tenebrae Service. For that we have put together instructions and a PowerPoint you can use in your respective groups. The main thing is truly to remember Jesus' death and resurrection, in a time where we are looking for Hope.
Please download the two files for the service order and instructions