Even though we might not meet in person, we should still continue to keep Jesus at the center of our lives. Especially in a time like now, where it's very easy to let the media, news and facts about the virus, coupled with isolation and loneliness steer our focus away from Jesus to things that are not kingdom focuses. So we should be vigilant to continue to keep Jesus at the center of our life. 
Therefore go and make disciples of all nations, baptizing them in the name of the Father and of the Son and of the Holy Spirit, 20 and teaching them to obey everything I have commanded you. And surely I am with you always, to the very end of the age." Matthew 28:19-20
Jesus at the Center' describes SCF's response to Jesus' call to disciple nations (Matthew 28:19-20). Our aim for each person who connects with SCF is to move closer to where Jesus is at the center by using the biblical catalysts which create this kind of spiritual growth.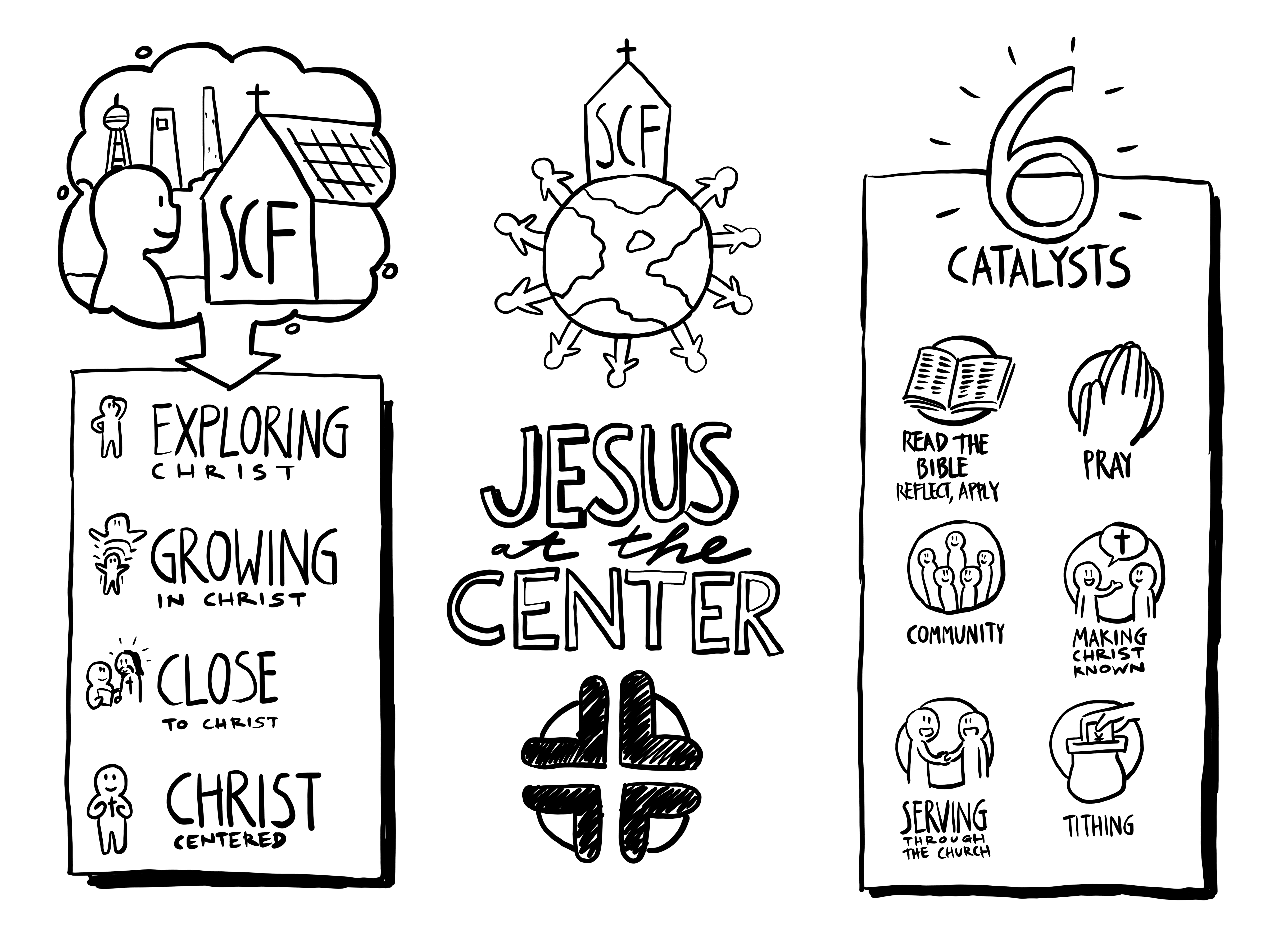 We are an international church that disciples people. "A church of the nations, for the nations, to disciple nations"