Zach Brinegar - June 16, 2019
Get Up and Go!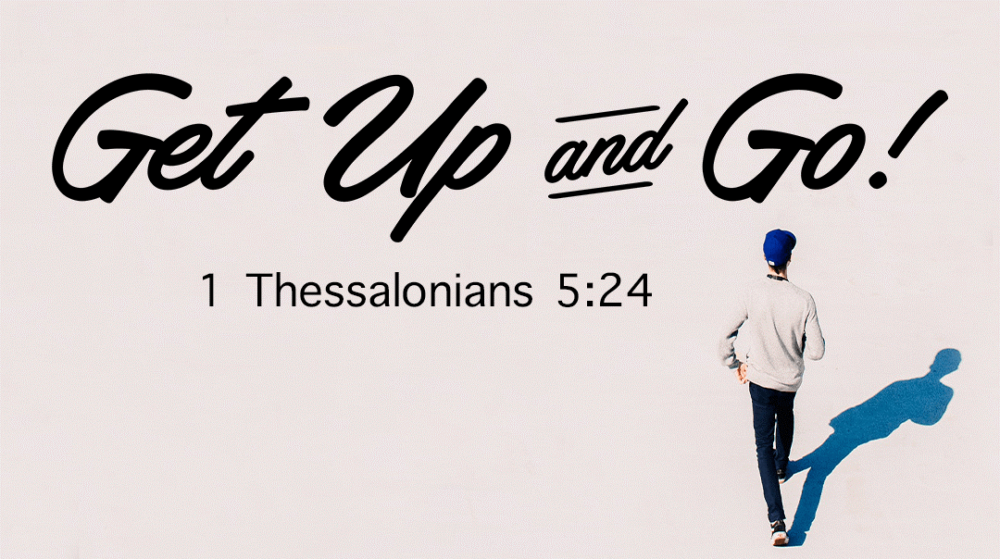 We often times struggle with finding our purpose in life. We hear of others having a "calling", but may have difficulties understanding what our own calling might be. This Sunday we explore what it means to be called by God, and how to respond when God says "Get up and go!"
Related Topics: 1 Thessalonians, calling | More Messages from Zach Brinegar | Download Audio
From Series: "Stand-Alone Sermon"
More From "Stand-Alone Sermon"
| | | | | | |
| --- | --- | --- | --- | --- | --- |
| The wrong side of irony… or… Why did Jesus have to die? | Dale Cuckow | April 2, 2017 | | | Listen |
| April 9 | Allan Theobald | April 9, 2017 | | | Listen |
| Easter appearances; Jesus gives peace, power and purpose! | Dale Cuckow | April 16, 2017 | | | Listen |
| April 23 | Christian Robichaud | April 23, 2017 | | | Listen |
| May 7, 2017 | Allan Theobald | May 7, 2017 | | | Listen |
| May 14, 2017 | Allan Theobald | May 14, 2017 | | | Listen |
| The Names of God - our guide to worship | Josh Xiong | May 28, 2017 | | Watch | Listen |
| Embracing Biblical Temperance | Charlie Engelmann | June 18, 2017 | | | Listen |
| Be Not Afraid | Rick Bezet | August 20, 2017 | | | Listen |
| A Church That Matters | Dutch Vander Vlucht | September 10, 2017 | | | Listen |