Su Tsai - June 27, 2021
When God is Our Priority, Not Our Convenience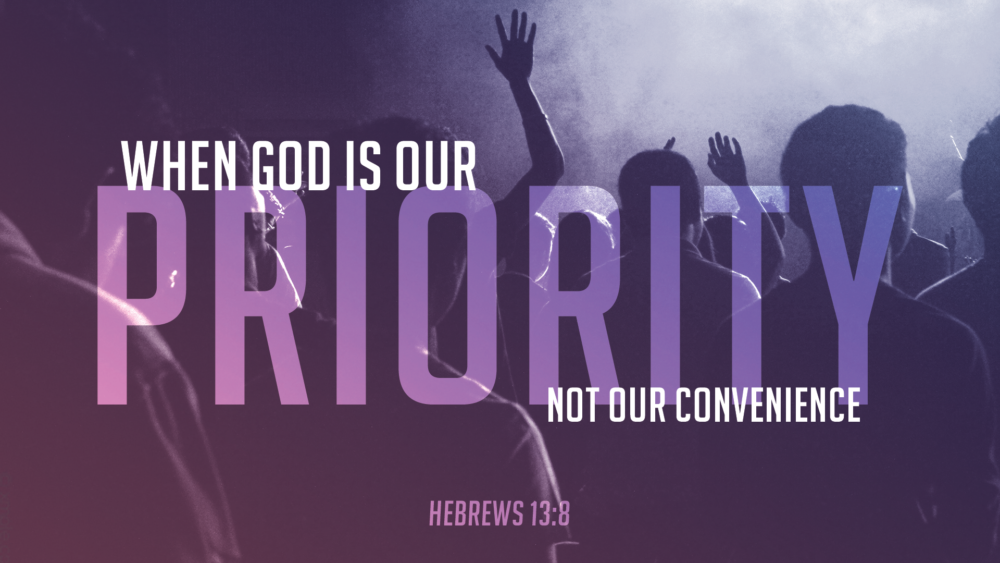 About a year ago we did a church-wide study called "Big Church." How we do church has changed, but in the midst of all that- Jesus remains the same and what we are called to do as the Body of Christ has not changed. We will be looking at the importance of keeping God as a priority in our lives, when people, places and circumstances are constantly changing.
More Messages from Su Tsai | Download Audio
From Series: "Stand-Alone Sermon"
More From "Stand-Alone Sermon"
| | | | | | |
| --- | --- | --- | --- | --- | --- |
| The wrong side of irony… or… Why did Jesus have to die? | Dale Cuckow | April 2, 2017 | | | Listen |
| April 9 | Allan Theobald | April 9, 2017 | | | Listen |
| Easter appearances; Jesus gives peace, power and purpose! | Dale Cuckow | April 16, 2017 | | | Listen |
| April 23 | Christian Robichaud | April 23, 2017 | | | Listen |
| May 7, 2017 | Allan Theobald | May 7, 2017 | | | Listen |
| May 14, 2017 | Allan Theobald | May 14, 2017 | | | Listen |
| The Names of God - our guide to worship | Josh Xiong | May 28, 2017 | | Watch | Listen |
| Embracing Biblical Temperance | Charlie Engelmann | June 18, 2017 | | | Listen |
| Be Not Afraid | Rick Bezet | August 20, 2017 | | | Listen |
| A Church That Matters | Dutch Vander Vlucht | September 10, 2017 | | | Listen |